Participation Procedure
How to Board
Caution: We recommend using a PC or tablet to access this website. Please note that if you use a small-display device (such as a smartphone), you may have difficulty performing some tasks.

Get a Boarding Pass
to cruise the galaxies!
Your role in this "game" is to board a cruise ship as a Citizen Astronomer and classify the shapes of galaxies in real astronomy data. To begin with, you need to familiarize yourself with the required basic knowledge through the three provided training sessions to earn your Boarding Pass.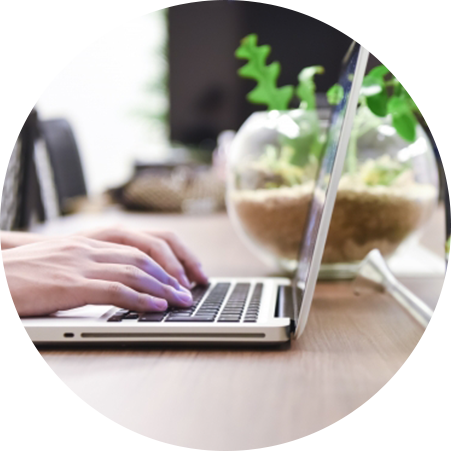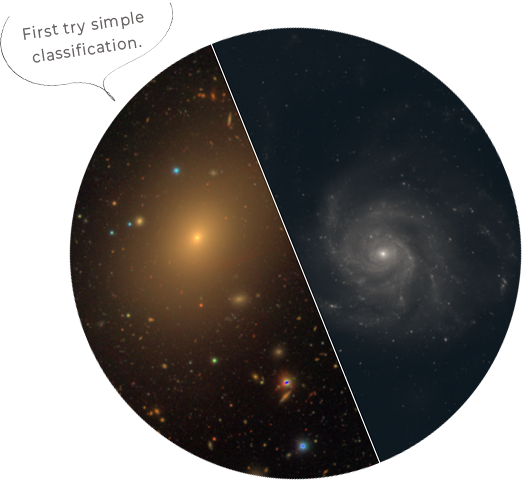 Start by practicing how to distinguish the basic shapes of galaxies: "ellipticals" and "spirals"!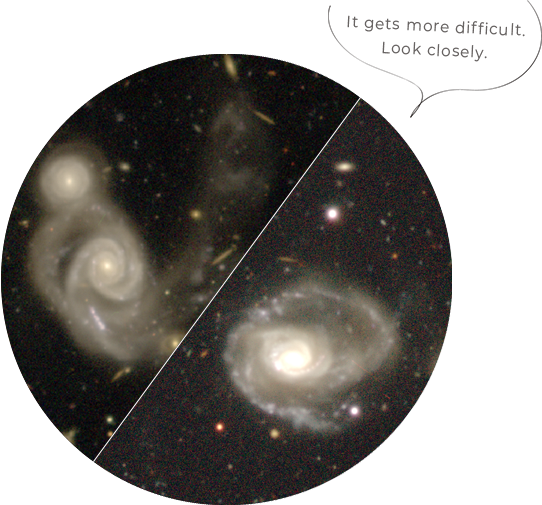 Among the ellipticals and spirals, you may find partially distorted "interacting galaxies." Here you will practice how to identify interacting galaxies!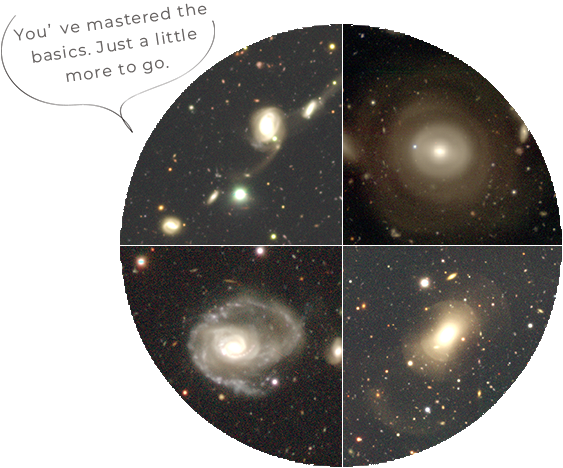 Collisions between galaxies leave tell-tale signs such as rings and fan-like structures. Based on Lessons 1 & 2, let's classify galaxies according to these detailed structures.
You've earned your Boarding Pass!
You can now board the cruise ship as a Citizen Astronomer!